Look for a better CRM that shows useful information of your customers for your Shopify or Shopify stores? We have just launched our free CRM that capture some key information of a customer or subscriber.
Simply install the free Automizely app for Shopify, your customer data will be automatically imported to Automizely and we will then enrich the customer data for you.
When it comes to CRM, people think of salesforce or hubspot, however, those outdated CRMs are not tailored for eCommerce and rarely provide native integration with other eCommerce system. Automizely is a free CRM, as an alternative to salesforce or hubspot, aims to provide a holistic view of your customer data by consolidating data from all the applications you use.
Key customer information
- Total spending
- Number of orders placed
- Average order size
- Been a customer since
- Customer for x days / months / years
- Recent order date
- Subscription status
- Customer tag
- Customer address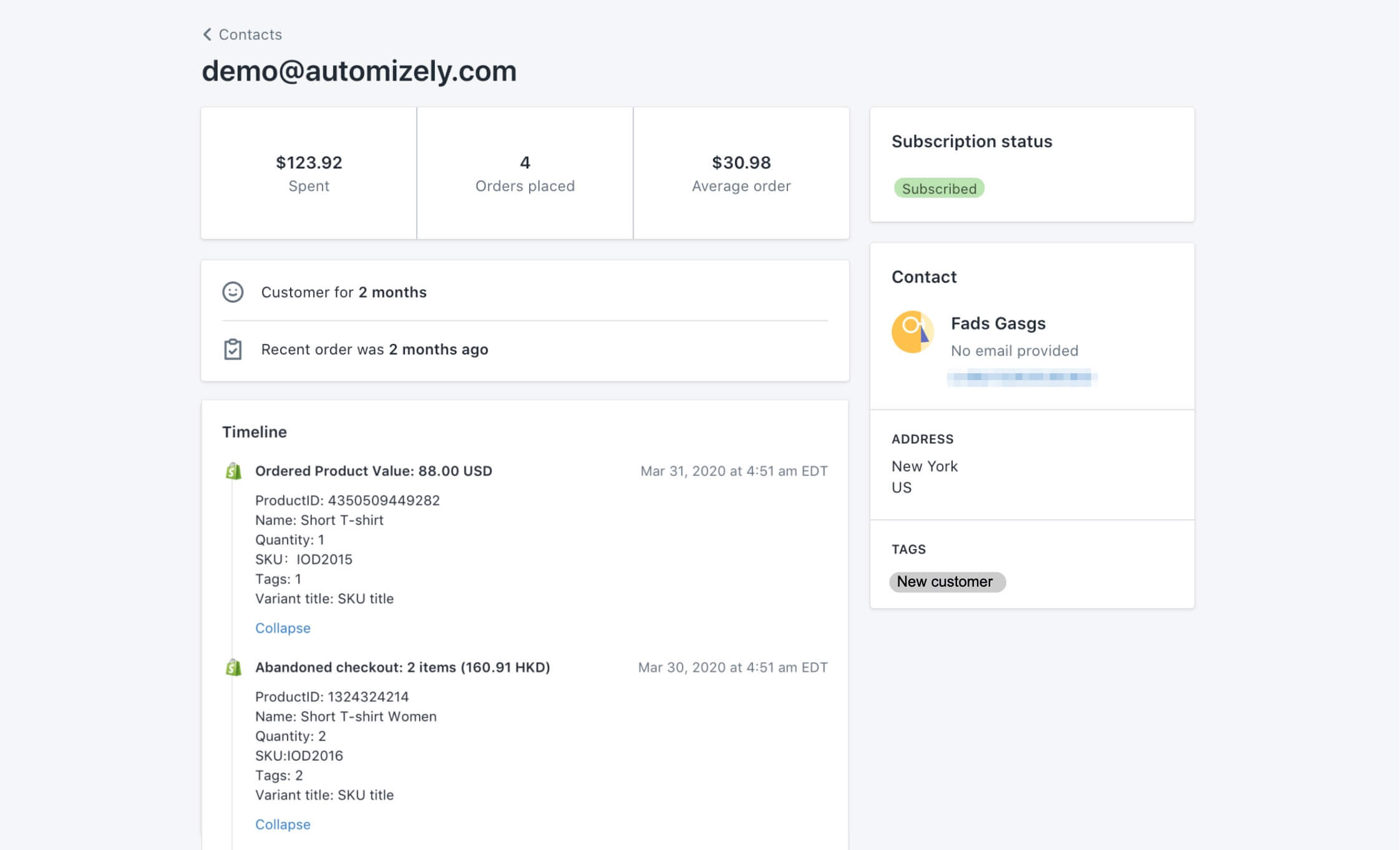 Why it matters:
Manage all customer data fast and easy.
View complete record of customer behaviors.
Identify VIP customers, first-time customers, repeat buyers, and new subscribers.
Send targeted and diversified email messages to drive more sales.