Install Automizely at Shopify App Store for free
Looking for the best marketing practice during this epidemic period? One of the most top-performing strategies is to add website bars / banners to their store as a response to COVID-19.
As COVID-19 has dramatically transformed how we do business, it's important to display up-to-date and helpful messages within your store, so customers would know exactly what you're offering during this challenging time.
💪With the banner, you can let your customers know:
If your store is still open for business;
Any promotional offers or discounts at this moment;
Any specific announcements, changes or restrictions of your store;
Any updates on shipping or return policies and important announcements.


🤔How to add and customize the banner:
If you run a Shopify store, go to Automizely> Bar> Enable Free shipping bar or Standard bar. Then the banner message will be automatically set up.
If you are a non-Shopify store owner (WooCommerce, Squarespace or others), go to Automizely> Bar> Code connection. Copy the code, and paste it into your website.
The banner message is fully customizable. You add any texts that you want to highlight, and even make the texts clickable.
You can also customize colors of text, banner, and background, to make the message stands out and get your customer's attention.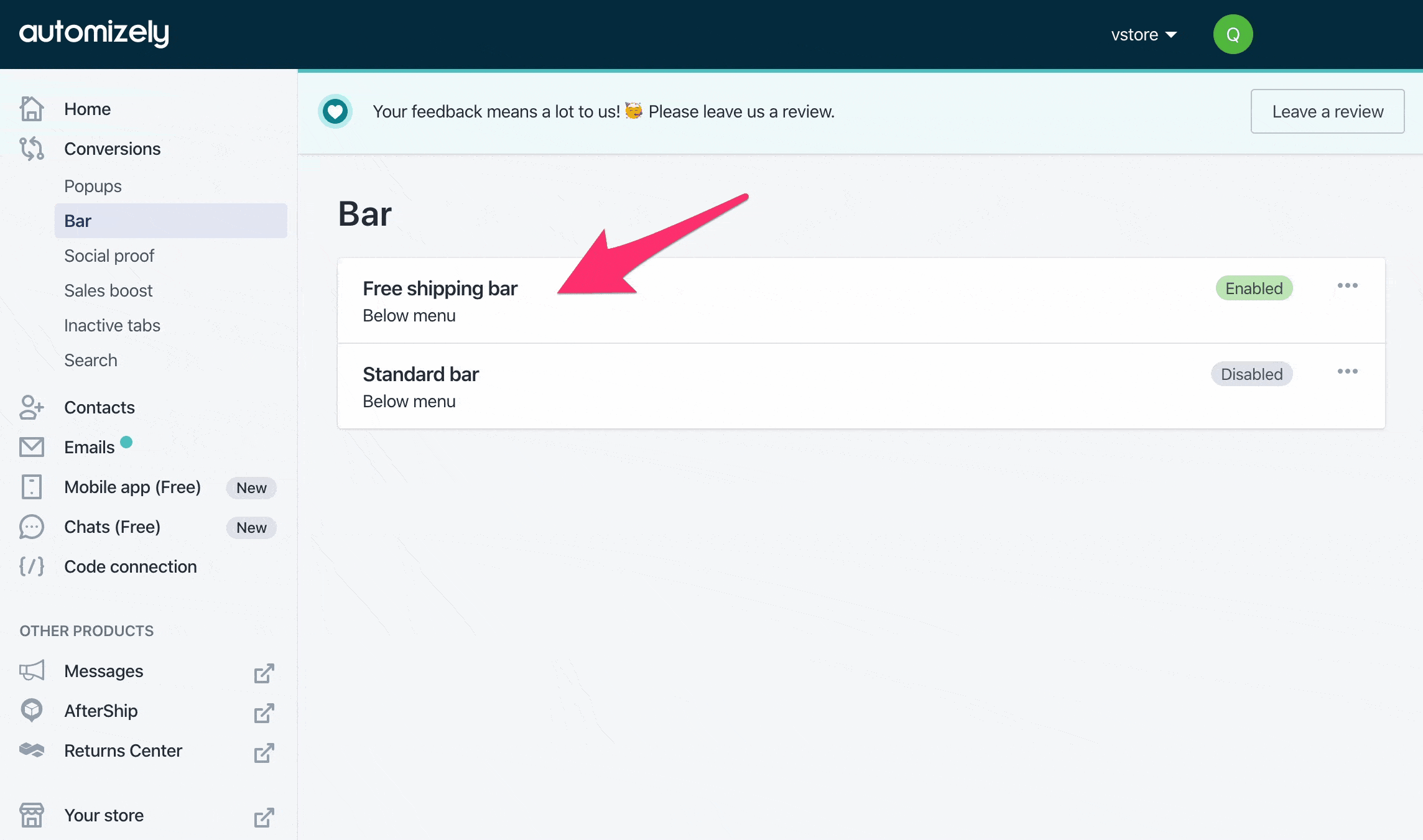 Finished! ✅ Now you have successfully added and customized a COVID-19 banner to your store.
If you have other questions, we are here to help.