Automizely ads is a traffic acquisition app that drives highly profitable traffic to your Shopify and Shopify plus stores through ads exchange. Promote your products in top Shopify stores in exchange for displaying partner stores' products in yours. Install the free Automizely Ads app at the Shopify app store to join our network of 100K+ top Shopify stores now and help your brand gain more exposure.
Have no budget to spare on ad marketing? Automizely Ads is the best free alternative.
Reach a highly engaged audience with Automizely Ads
Recommendations are the most powerful marketing strategy that eCommerce stores use to grow their business. Customers are bound to be drawn to your store when top Shopify stores market your products. Automizely Ads lets you leverage our well-established network of top Shopify stores to drive instant traffic and boost conversions.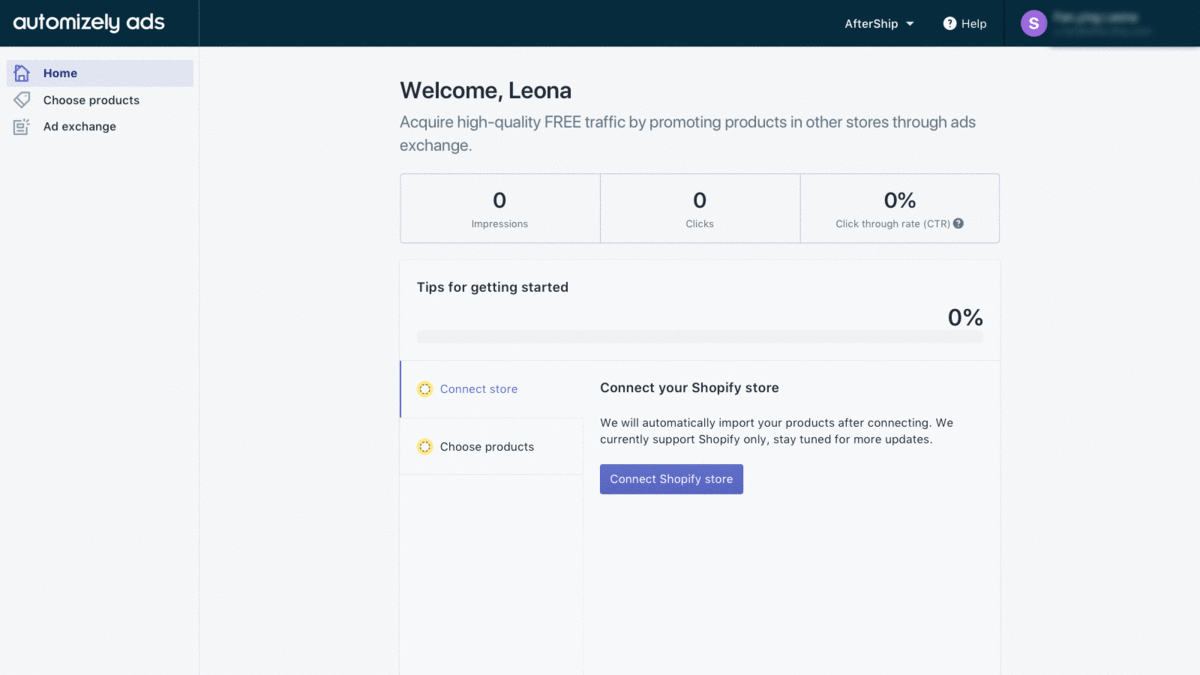 Automizely Ads benefits are multifold.
No-code 1-click setup: just connect your Shopify store and start displaying advertisements in under one minute.
Drive additional visits: put your products in front of shoppers with high purchase intent with this powerful platform.
Highlight top-selling products: edit your ad campaign in just a few clicks.
Seal the deal quickly: easily reach prospects who are ready to purchase with Automizely Ads.
Deliver a visually immersive experience: capture customers' attention with eye-catching ads.
Mobile-responsive ads: Automizely Ads is compatible with both, Android and iOS devices.
Get better ad acquisition results: since Automizely Ads connects you with customers who are further down the sales funnel, it generates guaranteed sales.
Accelerate sales: we show your ads on the similarly themed stores with the customers who are likely to be interested in what you are selling and are in the mindset to shop.
Get intelligent insights: make better business decisions by studying the number of clicks, click-through rate, and impressions.
How does it work?
Once you've connected your Shopify store, you can add products to your ad campaign. Simply enable "Ad exchange" to get free traffic from our Shopify store partners in exchange for promoting partner stores' ads on your store.
Reach the right audience at the right time with the right message with Automizely ads.
Install the free Automizely Ads app at the Shopify app store to create Ads that sell faster without paying for impressions.