Time to add some unique customization to your mobile store pages. You can now customize store homepage and collections page of your mobile app with Automizely Shopping - the free way to launch your mobile apps in 1 click (both Android and iOS).
🎉What's new?
Customize home page
You can choose to display a particular product collection or all products on home page via mobile app.
Customize collections page
You can display either all collections or specific collections on collections page.
You can also show target collections based on your manual selection. Try to simply drag, move up/down, or delete the selected collection in accordance to the order that you'd like.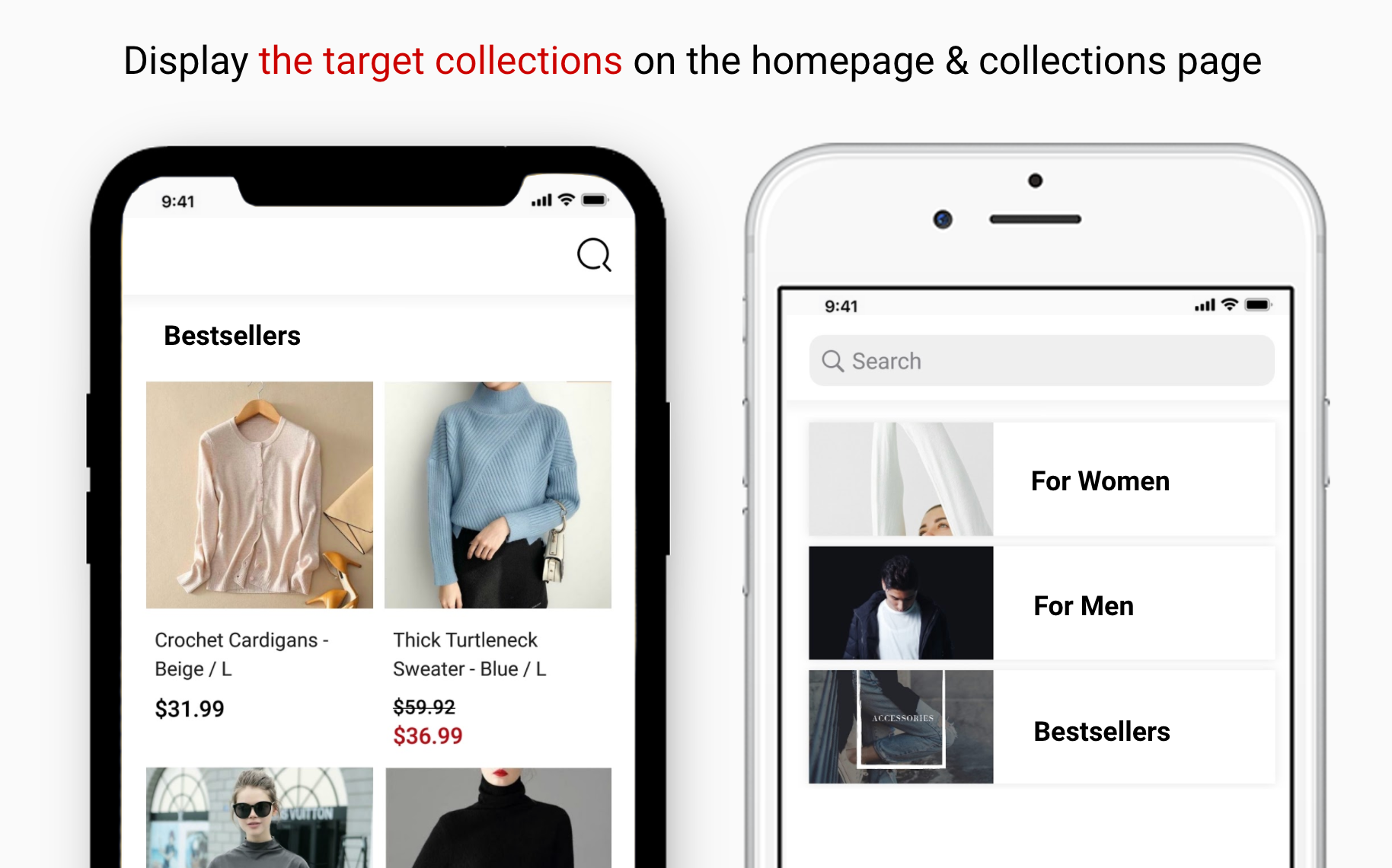 🏋🏻‍♂️ Why is it helpful to you?
With this new feature, you can:
Highlight particular collections that you want to feature, e.g. seasonal offers, holiday sales, or trending items.
Direct shoppers to the best selling collections for higher conversions
Show your favorite collections at the homepage instead of showing all products
Takes just a few clicks
📝 How does it works?
Go to Automizely > Mobile app > Click Customize to start customization of your store pages.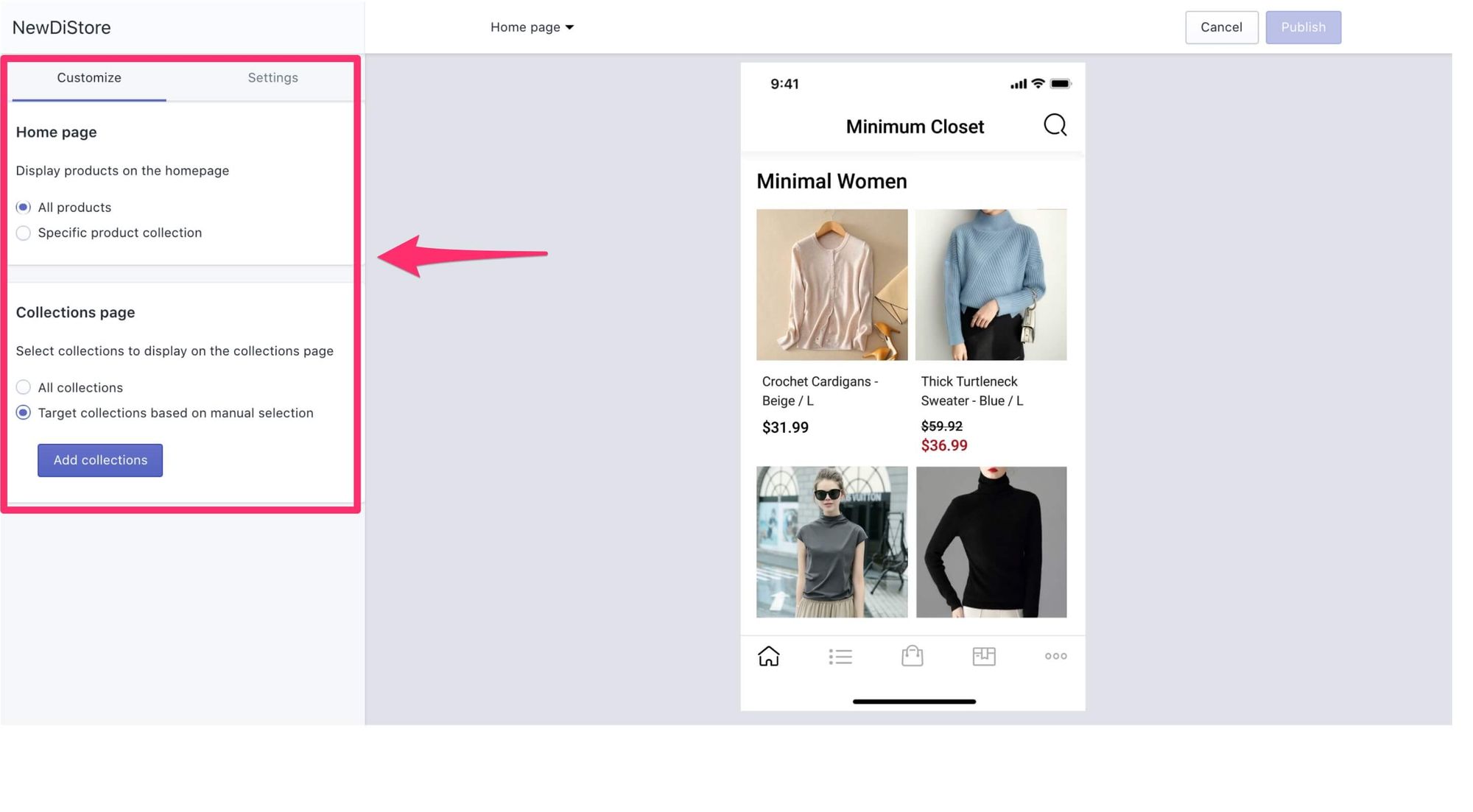 Hope this new feature would help. 🤞