We just launched a new Organization page where users can update the company settings, e.g. brand settings, apps connection.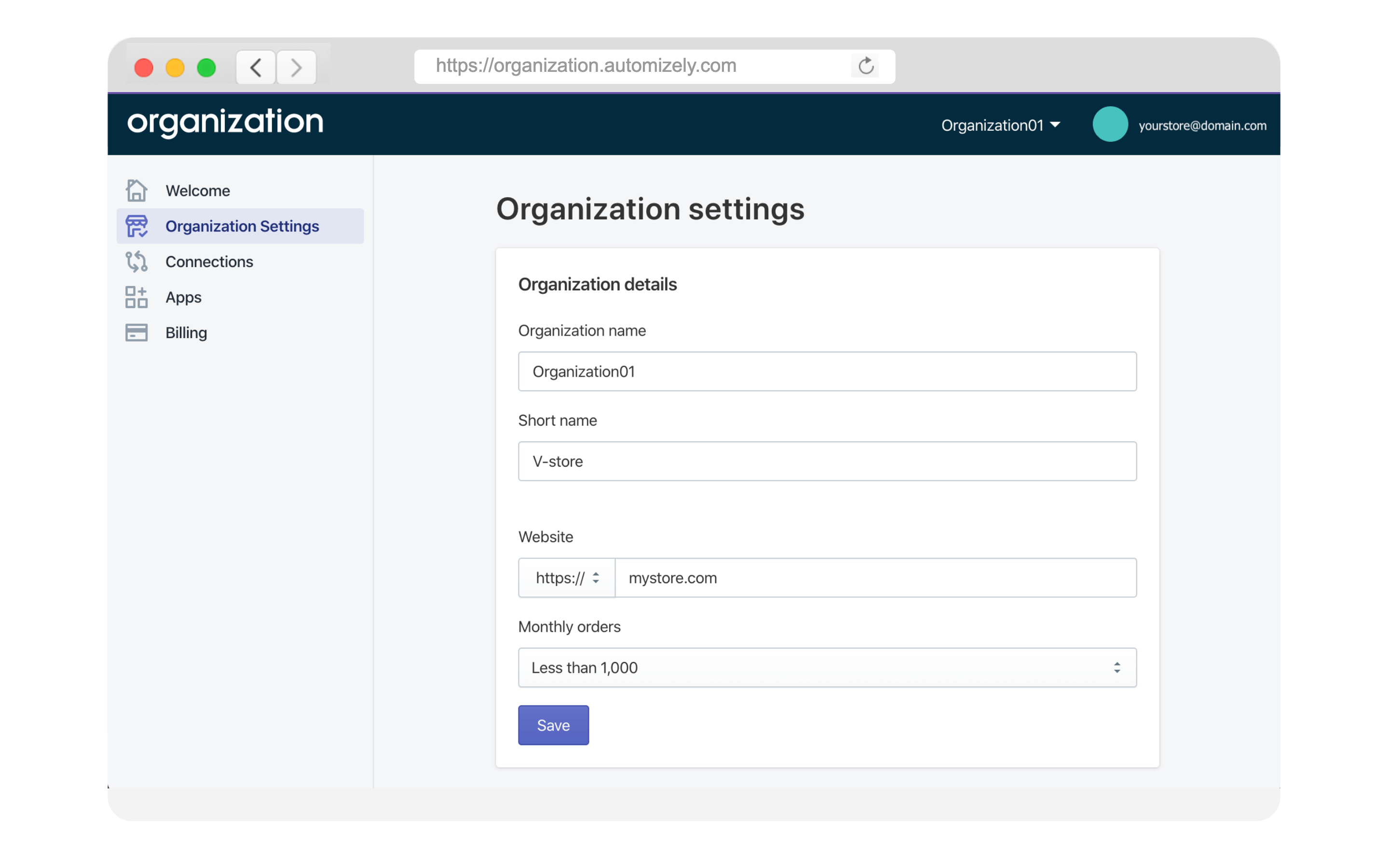 Why?
Automizely is designed for fast-growing retailers who want to improve sales with automation. Our product family now have AfterShip, Returns Center, Postmen, Conversions, Messages, Emails ( yes! we're adding more). It is important for us to move the company related settings to the organization level, so that users do not need to setup again for different products. And....we will soon allow organization to add multiple members 🖖
What you can do at organization settings page?
Manage organization settings, e.g organization name, short name for a custom domain
Manage app connections and see all apps for different products
Manage billing payment method.