Social proof is a great marketing tool for easing the mind of worried customers. It helps shoppers trust the products and services offered by an eCommerce business, by giving them genuine feedback from unbiased parties.
🎉 Why use Conversions social proof?
Intelligent display - show popups related to the product on product pages
Easy to use - you can set it up in just a few minutes
Free of cost - you save money
Customizable - select pages to display popups,  filter order date, add text and emoji
Personalized - show product images on the popup notification

💡 Examples of social proof
Shoppers buying a particular product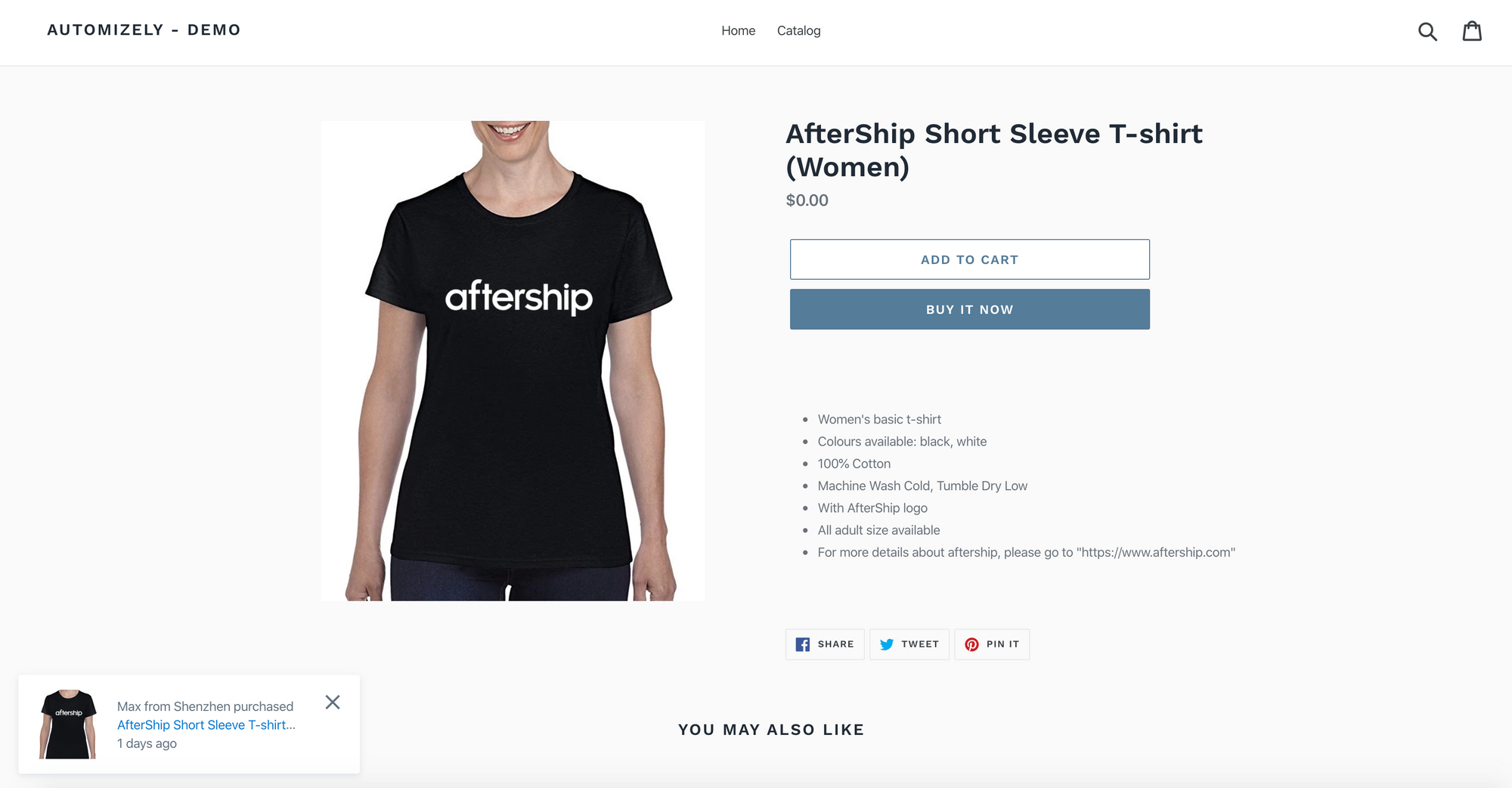 2.  Purchase history popup notification on the home page and collections pages
👒 Conversions social proof
You can enable Conversions social proof to push notifications, presenting the purchase history for products on your store.
With social proof, you can show purchase history popup notifications on the product page. You can also show past purchases on the home page and collections pages.
Further, you can customize it with many settings e.g. select display pages, filter order dates, edit with text and emoji.
So, go ahead and experience this new feature!