For Shopify Partners who run or consider building Shopify apps, Shopify Unite 2021 does drop some great news! Shopify app partners can now enjoy $0 commission for the first $1M revenue they generate each year (and it gets reset each year!); for partners generating revenue higher than $1M, the commission rate has been reduced from 20% to 15%. In addition, Shopify is launching the new theme store and using the same commission model. Read the full Shopify Unite 2021 summary at Shopify Blog.
Automizely and AfterShip teams are devoted to the Shopify app marketplace and working day and night to build quality apps for Shopify and Shopify Plus sellers.
Here are some of the top apps at the Shopify app store:
The best free email marketing app for Shopify = Automizely Marketing
The best order tracking app for Shopify = AfterShip
The best free review app for Shopify = Automizely Reviews
$0 & 15% commissions - what does it mean to Shopify App Partners?
The new commission model is undoubtedly attractive to both new app partners and established app partners like us. It encourages partners to build more apps and start charging users using Shopify Billing API.
Shopify Billing API
For those who haven't implemented Shopify Billing API, it's time to add it to your application and start billing your customers adequately. It was a bold move back in 2018 (i think) to let the developers bill customers directly within the Shopify platform, rather than taking them to pay externally via credit card. Shopify Billing API gives your customers a seamless payment experience (e.g. one invoice covering all the payment options), and Shopify as a platform can control and have visibility on the usage.
Shopify-first strategy
Adding billing to your Shopify app can get complicated if your app pricing is more complex. If you're developing apps for Shopify stores, we recommend you start with a free application or use a simple pricing model based on Shopify's billing API first. If you are just starting and considering building apps on other marketplaces, we highly recommend you focus on the Shopify stores first or only. There are many successful apps that merely support Shopify stores but still generate over $1M revenue each year. You can develop the best user experience for Shopify users and build more unique features on your Shopify stores.
Other than the commission
Shopify also works great at sharing valuable insights on your app installation performance and collecting customer reviews. These help the developers to focus on building the key features next and getting apps to provide better customer support (we really appreciate it). Another thing is the continuous releases of Shopify store features create new opportunities for the app partners to get creative and build something great for their customers.
The new Shopify Theme Store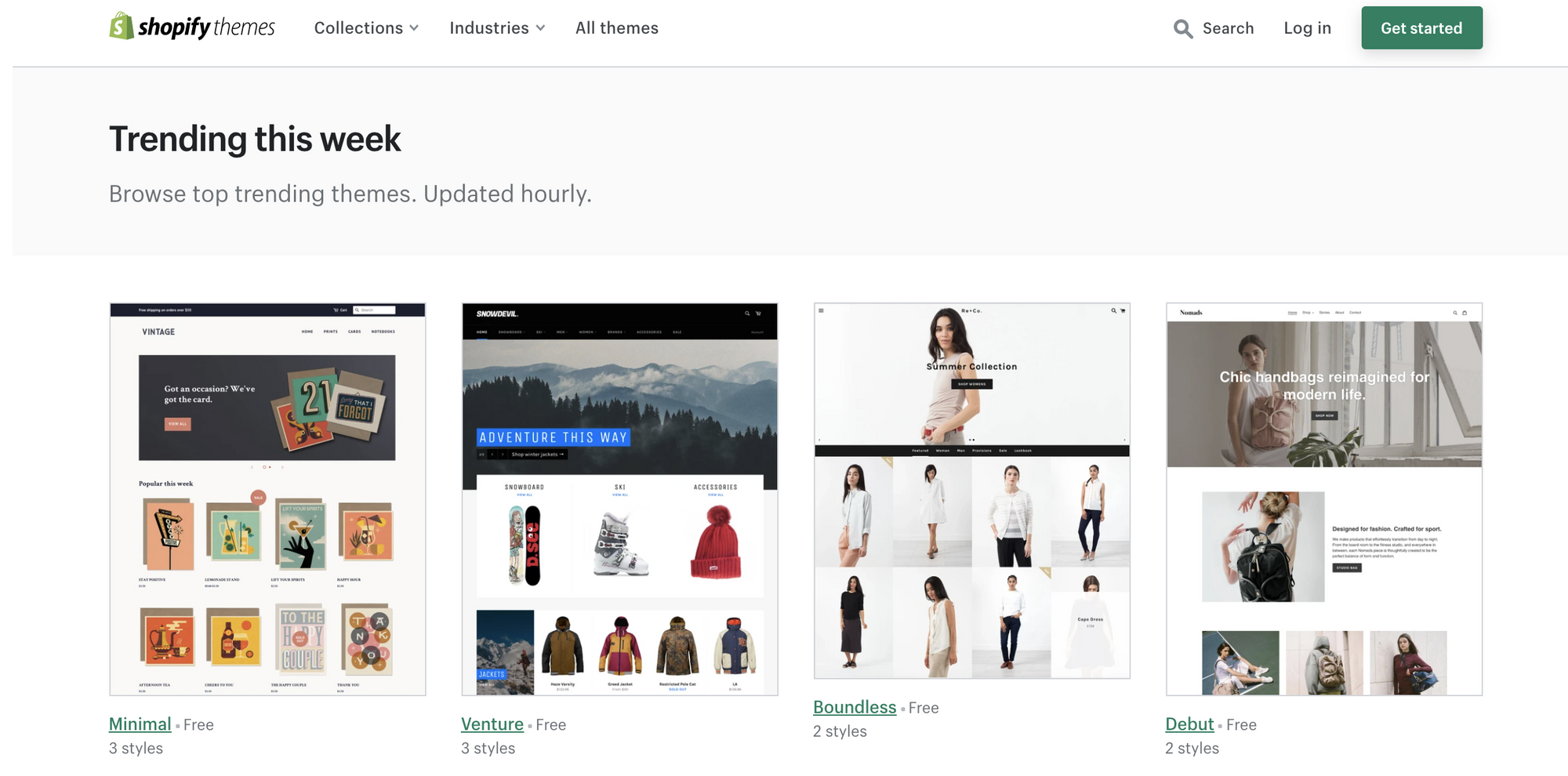 If you develop themes or sell Shopify themes on 3rd party marketplace like Themeforest, you can now consider listing your theme at Shopify Theme Store / Marketplace instead. My take is that the Shopify theme store has a much higher conversion rate, and currently, there are limited 3rd party themes available at the Shopify theme store at this moment. Learn how to submit a theme to the Shopify Theme Store.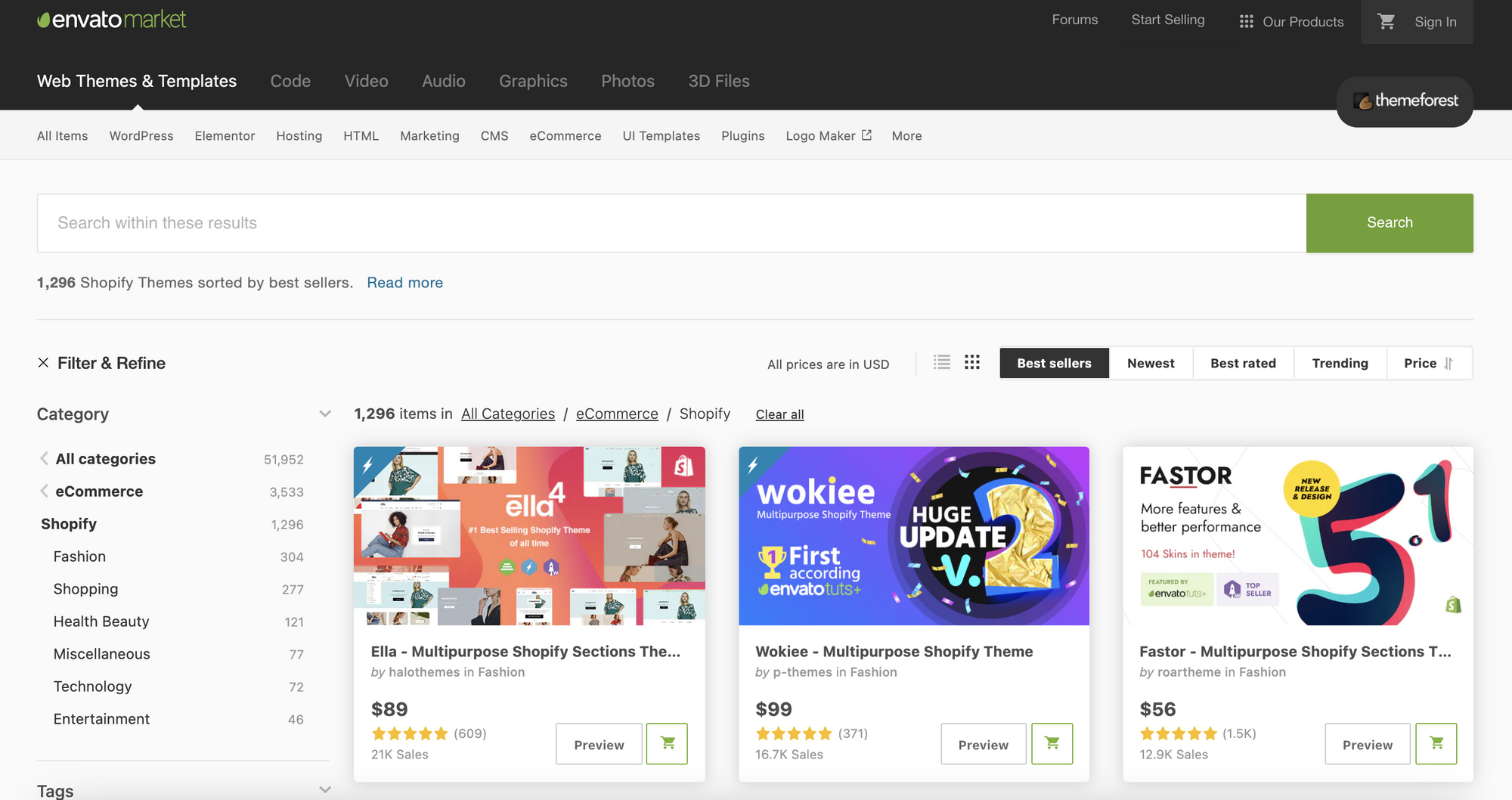 So what happened to ThemeForest? I believe those 3rd party theme stores will be obsolete soon. New Shopify stores easily get themes when they open Shopify store within the Shopify admin dashboard. With more and more themes adding to the Shopify Theme Marketplace, I think users will no longer feel the need to visit a 3rd party theme store.
New fuel to Shopify's revenue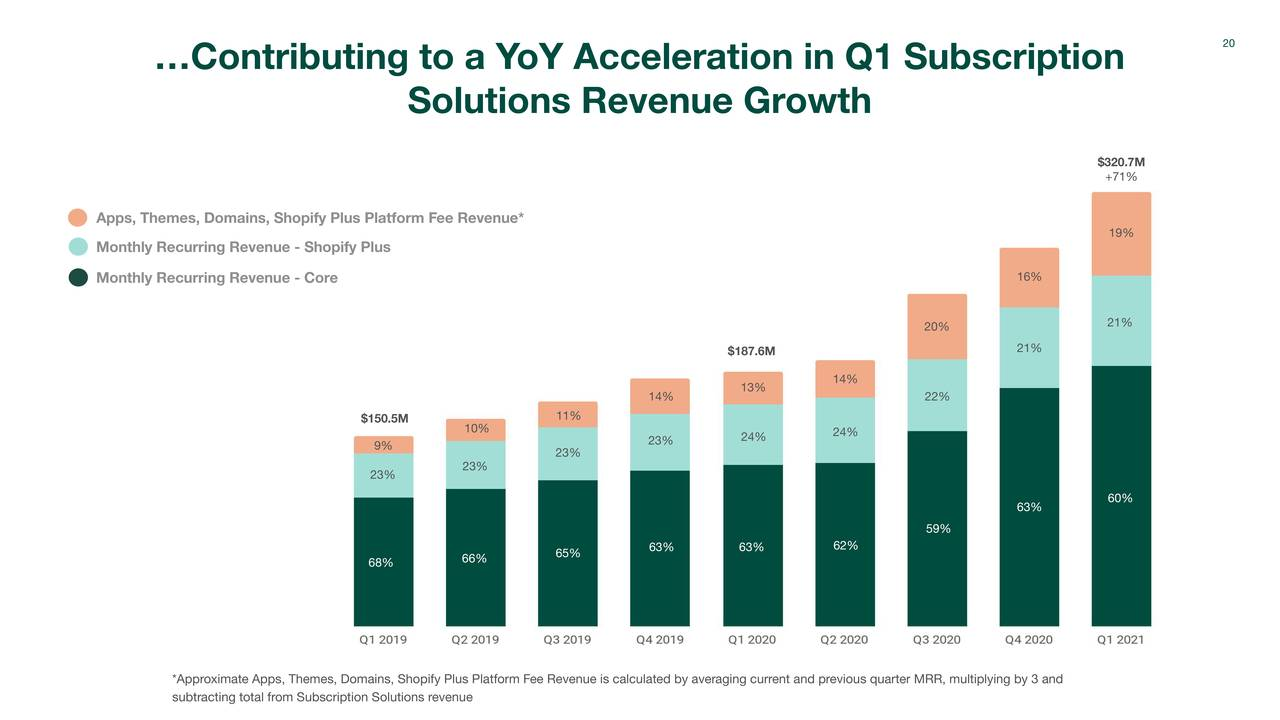 Looking at Shopify's revenue, the revenue generated via apps, themes, and Shopify Plus Platform fee witnessed an increase from 9% in Q1 2019 to 19% in Q1 2021. The revenue contributed by apps may decrease slightly given the cut and reduction of the commission. However, we think the number gonna get much higher in the long run with the launch of the new Shopify theme marketplace and more apps starting to charge customers through the Shopify Billing API.