As per reports, 69% of marketers feel that lead conversion should be their first priority. Moreover, 37% of marketers say that building a sales funnel is the most challenging part of their job. Rings a bell? Yes, here's the thing! A sales funnel could be your game plan for converting the leads into customers.
With the right strategies at hand, you can keep your prospects organized, ensure that you're reaching them at the right time, and hence build strong, long-lasting customer relationships. Thankfully, automating sales funnels can help. When you automate a sales funnel, it knocks out some of your tasks and gives you time to focus on selling.
Best Ways to Automate Sales Funnel and Boost Sales
There are several ways to automate the sales funnel and streamline your sales process. Here we give you the top five ideas to get started. Dive in!
Lead Generation
Having a strong lead list helps you close sales efficiently. But it is incredibly time taking to scour the web to find individuals interested in your offerings.
Automate the sales funnel by automating your lead list-building process. This defines a list of people you have to reach and gives your sales team a boost. However nice it may be to start with an automated lead list, it is always nicer to do a little research on the prospects before you reach them out.
Automizely Marketing enables automated Website popups and emails for merchants to launch beautiful call-to-action popups in minutes and helps drive more sales. You can generate more leads, get back the leaving customers, capture leads for special sales, increase conversion rate and recover lost sales.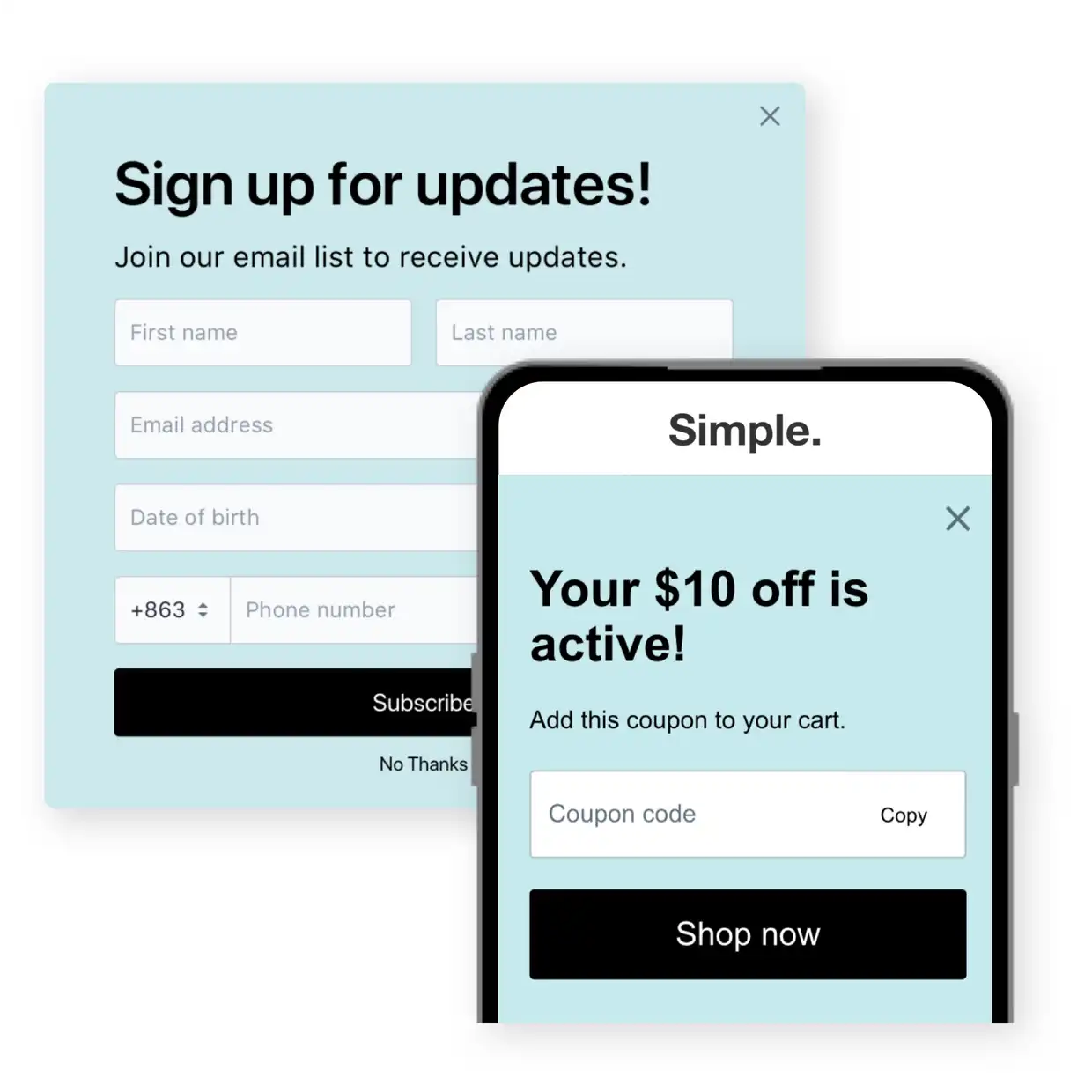 Sending sales emails and follow-ups
Emails are a go-to for almost any sales professional. However, it gets difficult to bring up good email campaigns when trying to reach dozens of conversations. It isn't easy to manually track a follow-up email or check in with the leads, and you have no room for error. It could be a lost sale if you accidentally reach out to the wrong person, send wrong emails or miss follow-ups.
By automating your sales funnel (for instance, by using a CRM), you can put up follow-up messages and initial outreaches on autopilot. It allows you to set particular guidelines, communicate sequences, change processes or keep going on the lead responses.
Setting campaigns to auto-run for specific prospects' email addresses helps. However, you need to act carefully with email automation. You still want to personalize each message uniquely to the customers, so do not try to make a generic template to send through masses.
Instead, you can spend a few minutes tweaking messages according to individuals' fits. After 2-3 follow-ups, it's natural for you to panic a little and worry—but data says it can mostly take up to 5-6 follow-up messages/emails for a lead to convert. So you're still hoping!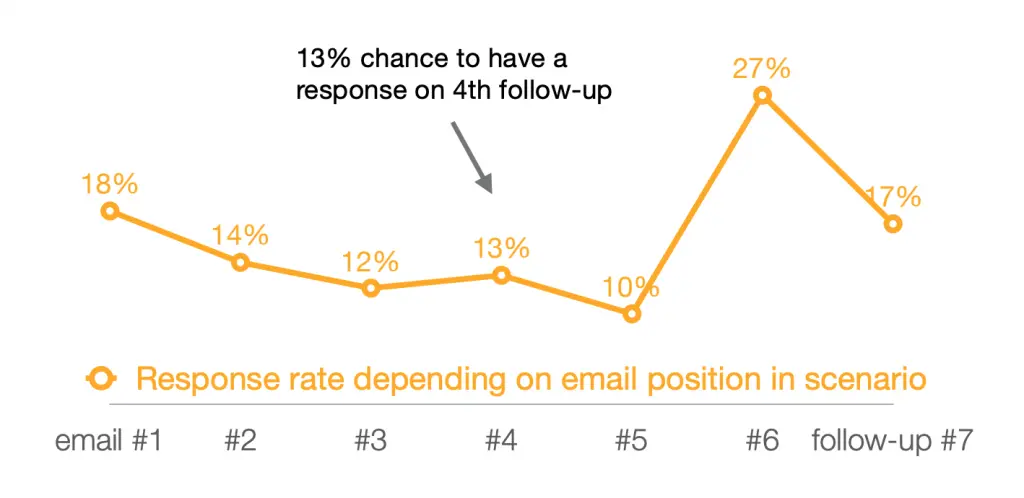 Scheduling calls, emails and meetings
Often scheduling a meeting wastes a lot of time. You may suggest a time, and the prospects would suggest their own, and by the time you're both on the same page, a week passes by. This is when the prospect may lose interest in your offering or connect with your competitor, and surely you cannot afford that.
An automated scheduling tool removes the time-consuming communication that goes in vain trying to set up a meeting. Instead, for better management, you can determine your mode of communication (calls vs emails) depending upon which days and hours are the best to contact your leads and which ones are more convertible.
You can share a calendar link or available time slots and figure out the time that works, thus enabling automating your sales funnel and avoiding wasting time for you both.
Lead scoring and prioritizing
All leads aren't the same. Some agree to buy today, while some may not express interest in striking a purchase. Treating each lead the same way will not work. A lead scoring system puts a specific weightage on individuals in your leads system based on their actions. When a lead engages with a content piece, reads an email, or interacts with you in any form, they receive a specific number of scores.
Active campaign lead scoring tool lets you set specific scores for each type of lead engagement. It accumulates scores or points and lets your sales team know which leads are the closest to your sales funnel and will purchase soon.
Leads with the highest points are a priority, while the less-involved leads go down the list. This automation will assign weights to your actions depending on how important they are to the lead nurturing process.
Enriching Leads
You cannot guarantee a high-quality sale by just having a lead name and job title. In addition, you ought to make a real connection that makes way to a signed contract of the purchase. For this, you need to have greater information on lead, company, industry etc. But like most of the chores, this takes time, and you could spend all your day doing so and find nothing.
Lead enrichment tools use online data and help pull information about the prospected leads and the places they are in, giving you complete information and a precise profile of the individual you are connecting with.
Use automation to supercharge your sales funnel but make sure you keep an eye on how the system is running. While you automate the sales funnel, you also need to take care that your connections with the prospects and leads aren't too digitized.
Try Automizely Marketing to Boost Your Sales Volume
With Automizely Marketing, you can leverage your sales and ROI tremendously by taking advantage of its excellently well-performing features.
Here's a few of all that you can do with it.
Send engaging newsletters and personalized automated emails to drive additional sales.
Launch beautiful call-to-action popups and bars in minutes to drive more sales.
Send personalized offers in web push notifications to bring customers back.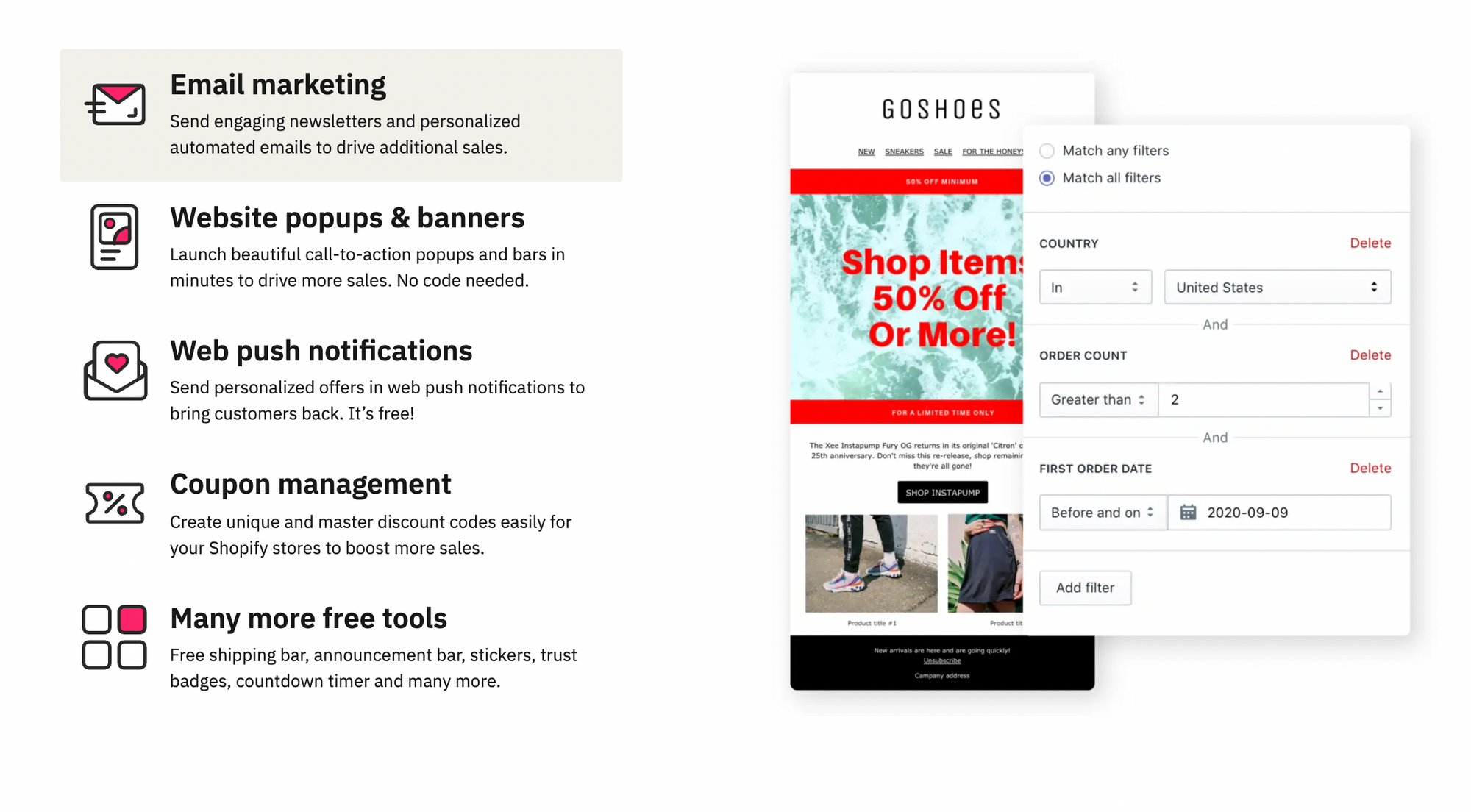 Let's Conclude
In today's dynamic data-driven world, it is important to have a speedy and reliable process to fuel your sales funnel with the required data. And here comes the role of automation to give you all the power and tools needed to game up your sales funnel. A smart automation process takes care of all the erring, cumbersome and repetitive tasks comprising your funnel-feeding.
As a pro tip, look for all the ways to include automation in your sales funnel. You may wonder which way is the best way to automate the sales funnel? There is no one best way though, so try to combine a few of these and watch out which works the best for you.
Need help with automating your sales process? Try Automizely Marketing today. Contact us to know more.