Goodwill and a positive reputation are two of the most powerful assets that can take your business from 0 to 10. 5-star reviews and ratings are a positive influencer for new customers to buy from you and for existing customers to continue trusting your business.
About 95% of customers read reviews before making a purchase. (Spiegel)

This means more and more customers are searching online to gain a perspective on how well your business is performing and catering to their customers. This can be a game changer for businesses that are flooding with 5-star reviews and ratings.
You can be that business!
Get positive reviews for your business
Automizely Reviews is a must-have app for growing eCommerce businesses who want to multiply their sales with positive customer experiences by their side. With just a single click of a button, import 5-4 star reviews and ratings to your storefront from the largest online-shopping site AliExpress. Bulk import authentic text and photo reviews to your product pages to help customers cut short their research on credible and quality products and buy with greater confidence than before.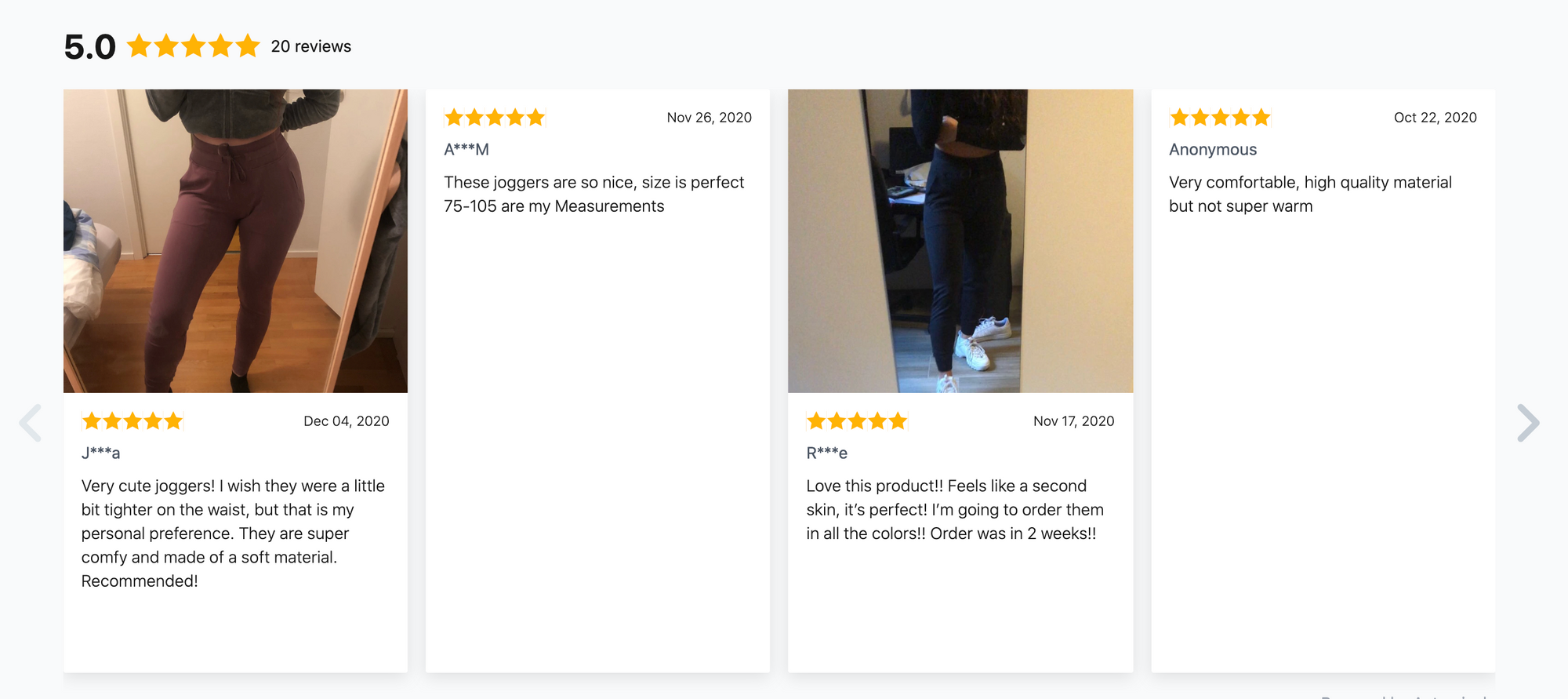 Control which reviews you want displayed on your store
Just like positive reviews have the power to skyrocket your sales, negative ratings and user experiences can push your potential customers away and severely impact your revenue. Thereby, giving you all the control over your online reviews, Automizely reviews has come up with a Manage Reviews Dashboard so,
Merchants can view all the imported reviews for the different products in one place.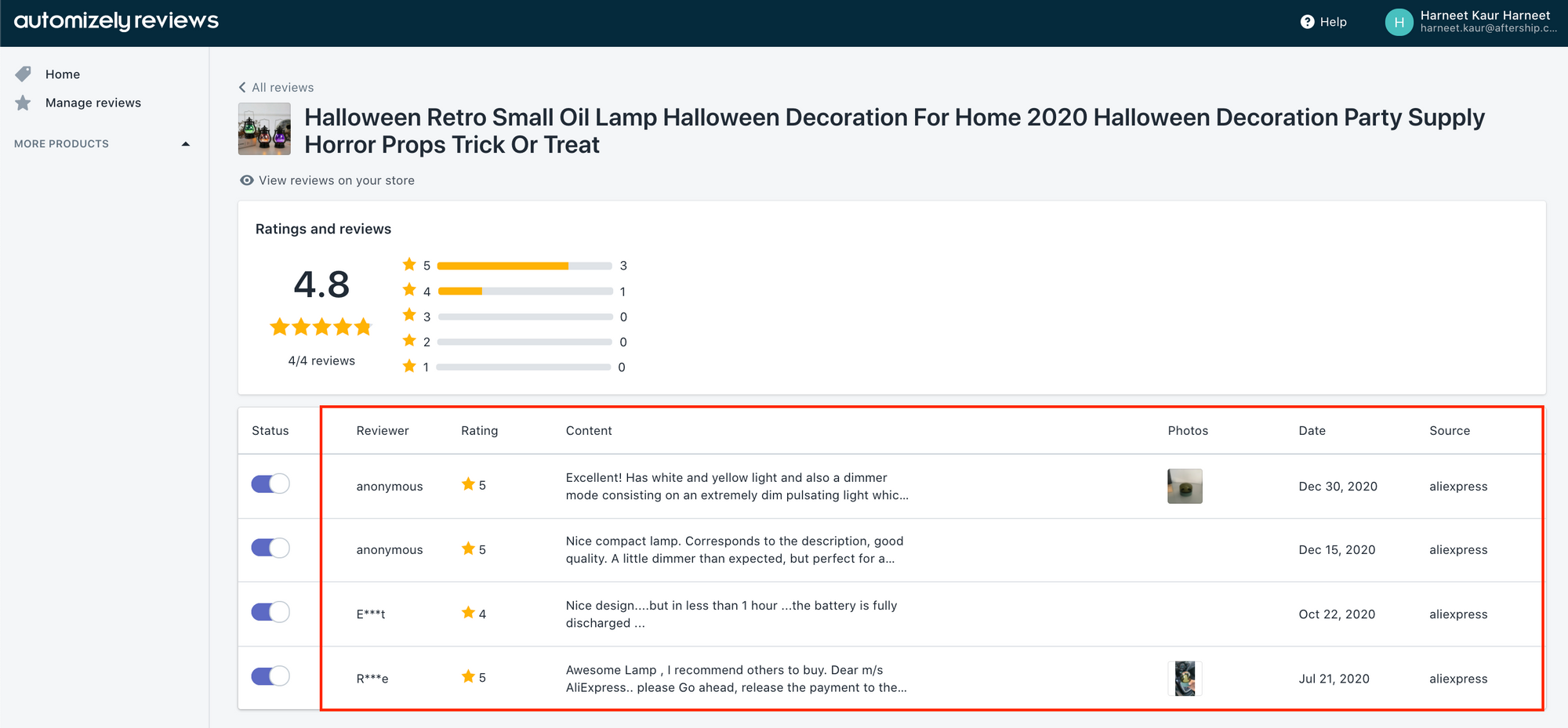 Gain insights on the online review activity of their products.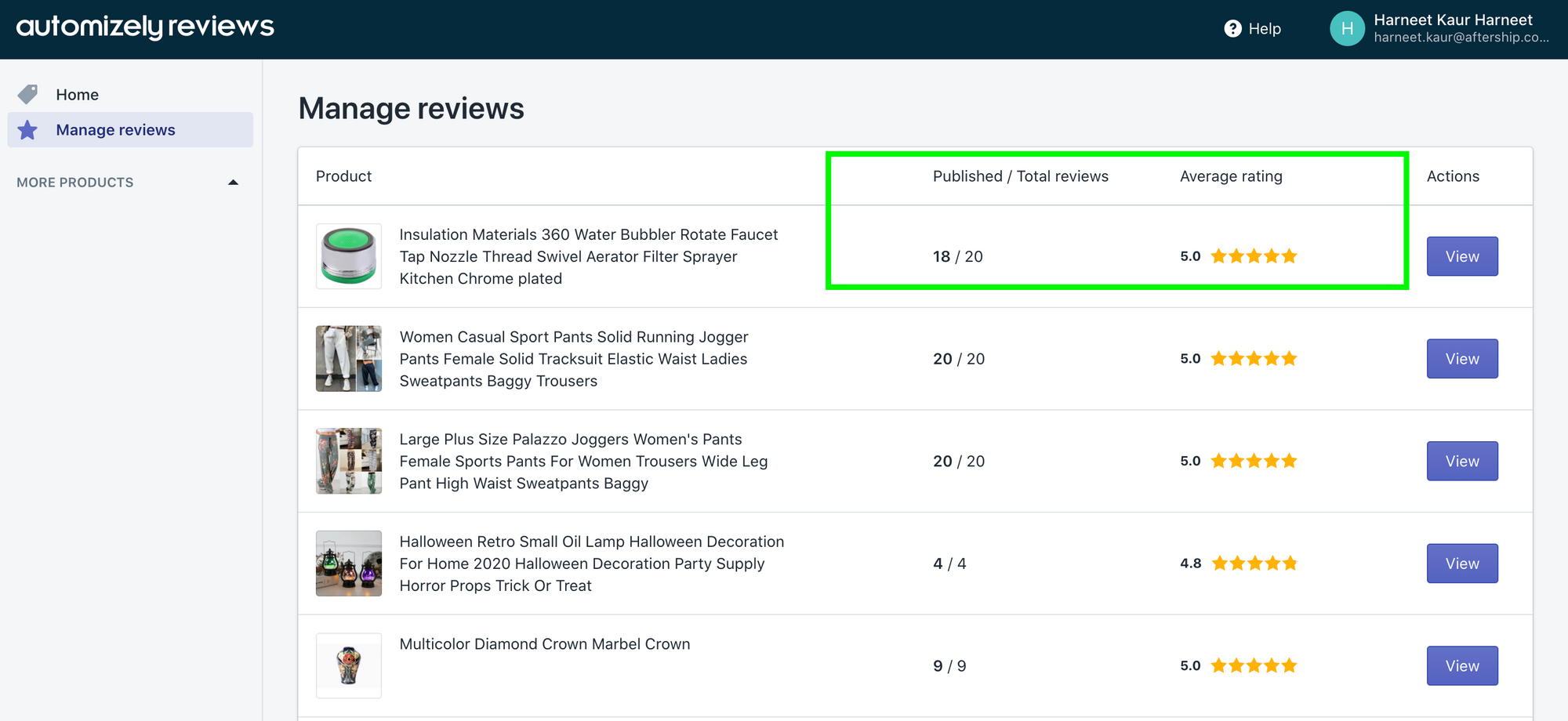 Can publish the reviews they want displayed on their store and unpublish the ones they don't from the individual product reviews dashboard.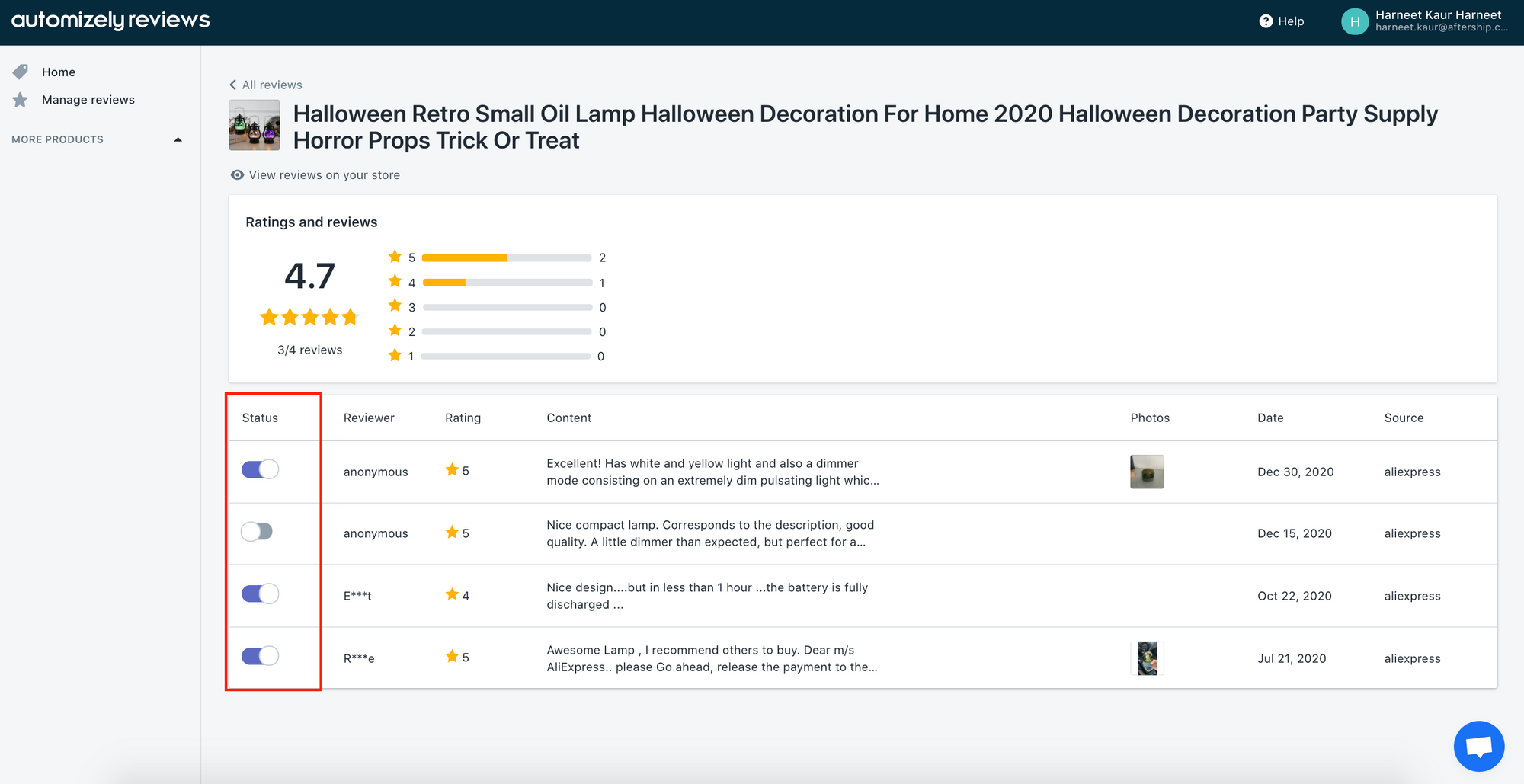 How Can Automizely Reviews Management Benefit Your Business?
1. Saves time: With so much on their plate already, merchants don't have the time to see all the posted reviews. With an intuitive dashboard see and manage all your reviews in one place.
2. Enhanced visibility: Get a centralized view of all the AliExpress imported reviews and ratings from the dashboard.
3. Track and monitor: See how many reviews have been imported from AliExpress for different products and how many are currently displayed online.
4. Grow dropshipping business: The success of your dropshipping business largely depends on how happy customers are with the products delivered. 5-star reviews can be a great contributor to skyrocket sales of your dropshipping products.
5. Display the right reviews: Not all reviews are meant to be displayed online. Some come with constructive suggestions and feedback and some are purely negative. Negative reviews can hurt your store's reputation and conversion rate. Unpublish reviews you don't want to see on your store in a single swipe of a toggle from the admin.
6. Grow with your reviews: At a glance see the average ratings for each product.
7. Improve SEO: Google loves positive reviews. Managing your reviews and displaying the right reviews on your store will help improve your organic search rankings.
8. Sales Acceleration: Positive reviews is the best motivator and solid social proof to encourage customers to add more and more products to the cart.
How to publish and unpublish reviews to/from your store?
From the Automizely Reviews admin, click on the product for which you want to see all the imported reviews.
Once you are on the individual product reviews management dashboard, shift the "toggle" left or right under the "Status" tab.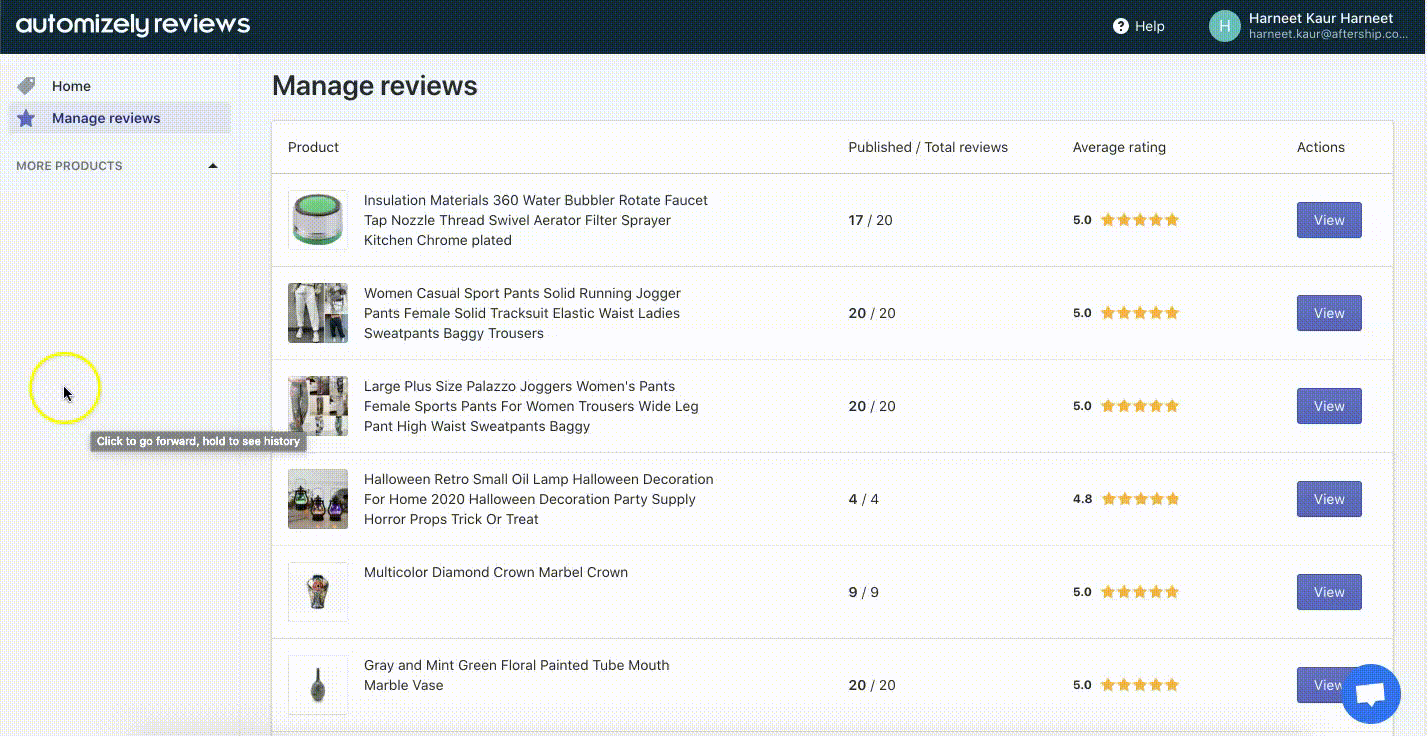 Try Automizely Reviews today and build solid social proof for your business. Get the app from Shopify.